Loose Shingles or Siding?
Wind damage to a roof is a common occurrence.  Olde Glory Contractors has conducted numerous roof repairs to many homes and businesses due to wind damage.
Unfortunately, we find many of the older roof types are not equipped with modern shingles, leaving the roof extremely vulnerable to any amount of high speed winds.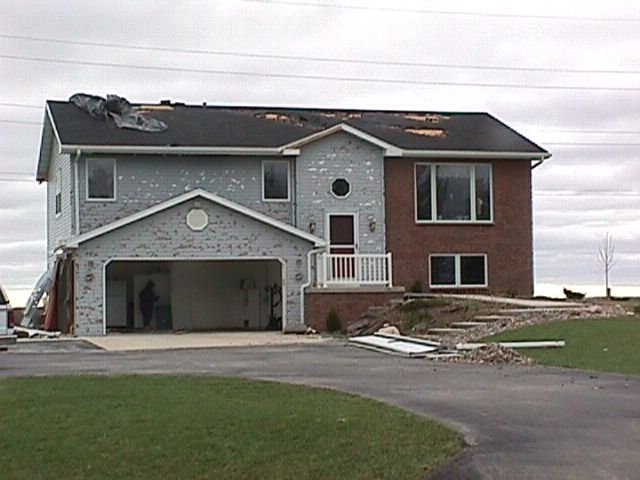 Before we conduct any wind damage roof repair to your residential or commercial property, we will conduct a professional inspection of the roof.  We will identify any and all wind damage, provide you with an itemized report of the damage and work with you to obtain the repairs necessary to bring your roof back to its "Olde Glory".
If you suspect any wind damage to your roof contact us today for a NO OBLIGATION Free Inspection.